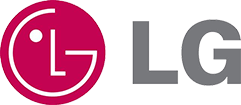 LG are known for smart systems that keep you cool during the summer and cosy during the winter.
Maroondah Air Services
stock the highest quality LG products, and have the expertise to service this ever-popular brand.
LG Installation
To ensure your LG system lasts your family for years to come, get the installation done by Maroondah Air Services. Our team have years of experience working with LG products, and will be able to complete a precise, professional installation.
LG Repairs & Maintenance
Maintain your LG system regularly with Maroondah Air Services to ensure its smooth operation and the health and comfort of your family. If you are experiencing issues with your LG air conditioning unit, Maroondah Air Services have the expertise to quickly diagnose and solve the problem.