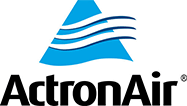 ActronAir understands Australians, providing products that work for our climate and lifestyles. Maroondah Air Services provide quality ActronAir products across Melbourne, including installations, repairs and maintenance.
ActronAir Installation
Quality installation is necessary for all air conditioning systems, to prevent costly repairs in the future. Maroondah Air Services have years of experience installing ActronAir products to homes and businesses alike.
ActronAir Repairs & Maintenance
To get the most out of your ActronAir system, seek out regular servicing from Maroondah Air Services. Our team have the skills to assist with regular maintenance and urgent repairs alike.