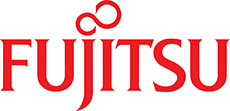 Fujitsu is an ever-popular brand of air conditioning products, and one that Maroondah Air Services is proud to provide to Melbourne locals. Fujitsu is known for their wide range of quality air conditioning systems, perfect for commercial, industrial and residential applications. Maroondah Air Services have extensive experience working with Fujitsu products, and can assist you with choosing the right Fujitsu system for you.
Fujitsu Installation
Maroondah Air Services complete quality installations of Fujitsu products for residential, commercial and industrial sites. By seeking out a professional installation from Maroondah Air Services, you can ensure that your system functions as it should for years to come.
Fujitsu Repairs & Maintenance
Regular servicing maintains the condition of your Fujitsu system, saving you from costly repairs in the future. Maroondah Air Services are highly experienced in servicing Fujitsu products, as well as providing urgent repairs.