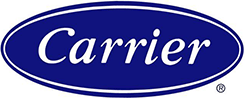 Having invented modern air conditioning in 1902, Carrier continue to provide incredible products and services in the heating and cooling sector. Maroondah Air Services provide, install, repair and maintain Carrier products, including air conditioners, heating systems and refrigeration solutions.
With our vast experience in dealing with Carrier products, trust Maroondah Air Services for your heating and cooling needs.
Carrier Installation
Maroondah Air Services complete quality installations of Carrier products for residential and commercial sites. By seeking out a professional installation from Maroondah Air Services, you can ensure that your system functions as it should for years to come, providing long lasting comfort.
Carrier Repairs & Maintenance
Regular servicing maintains the condition of your Carrier product, saving you from costly repairs in the future. Maroondah Air Services are highly experienced in servicing Carrier products, as well as providing urgent repairs in case you encounter any issues.